We are now offering 3D Design and Printing, We can create a personalized quote for you from the object you'd like to print.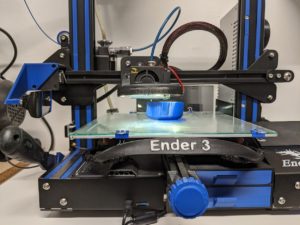 Looking for something to print, you can find models at the following sites:
https://www.thingiverse.com
https://pinshape.com
https://www.myminifactory.com
And many more sites online.
We will 3D print you any item(s) that you'd like that are (1) legal and (2) will fit on my printers. We can print items that are 220mm x 220mm x 250mm.
All items are printed in PLA. We can print in many different colors if We do not have the color depending on item the color can be purchased.