Windows Remote Assistance lets someone you trust take over your PC and fix a problem from wherever they are.
Send Invite to Control Computer
Hit the Windows Key.
Type "msra".
Click on the "msra" result.
4. Here you need to decide are you going to send via webmail or open a program like outlook (How do you access your email on this computer)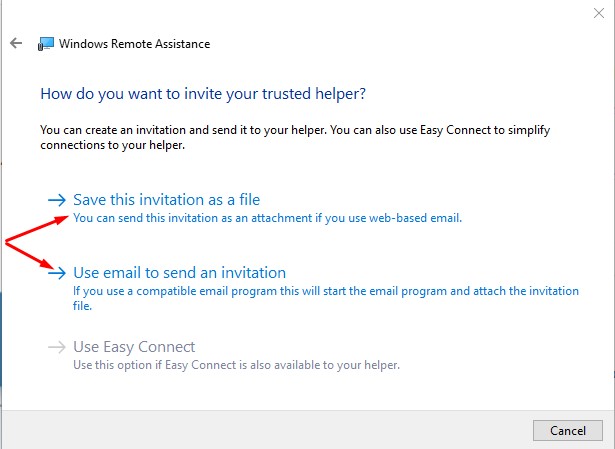 If you use a program like Outlook it will open in the email program like this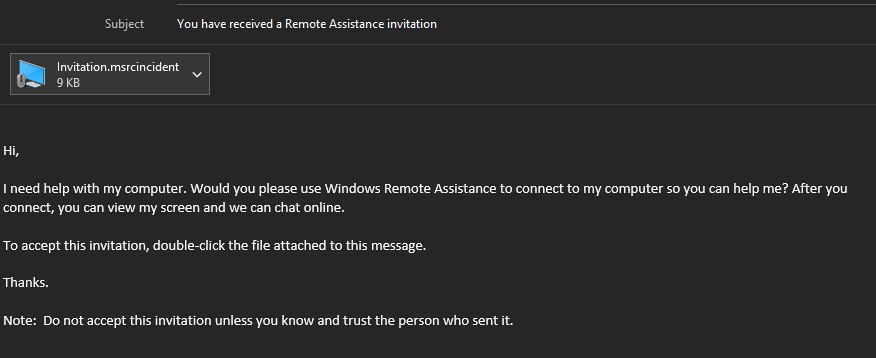 Else you chose to create a file and it will prompt you to save the file on your computer so you can attach it to your webmail.
You can also use programs like Logmein or Teamviewer.